by PATRICK McARDLE - Rutland Herald Online - 19-02-08
Click here for original article Back to Articles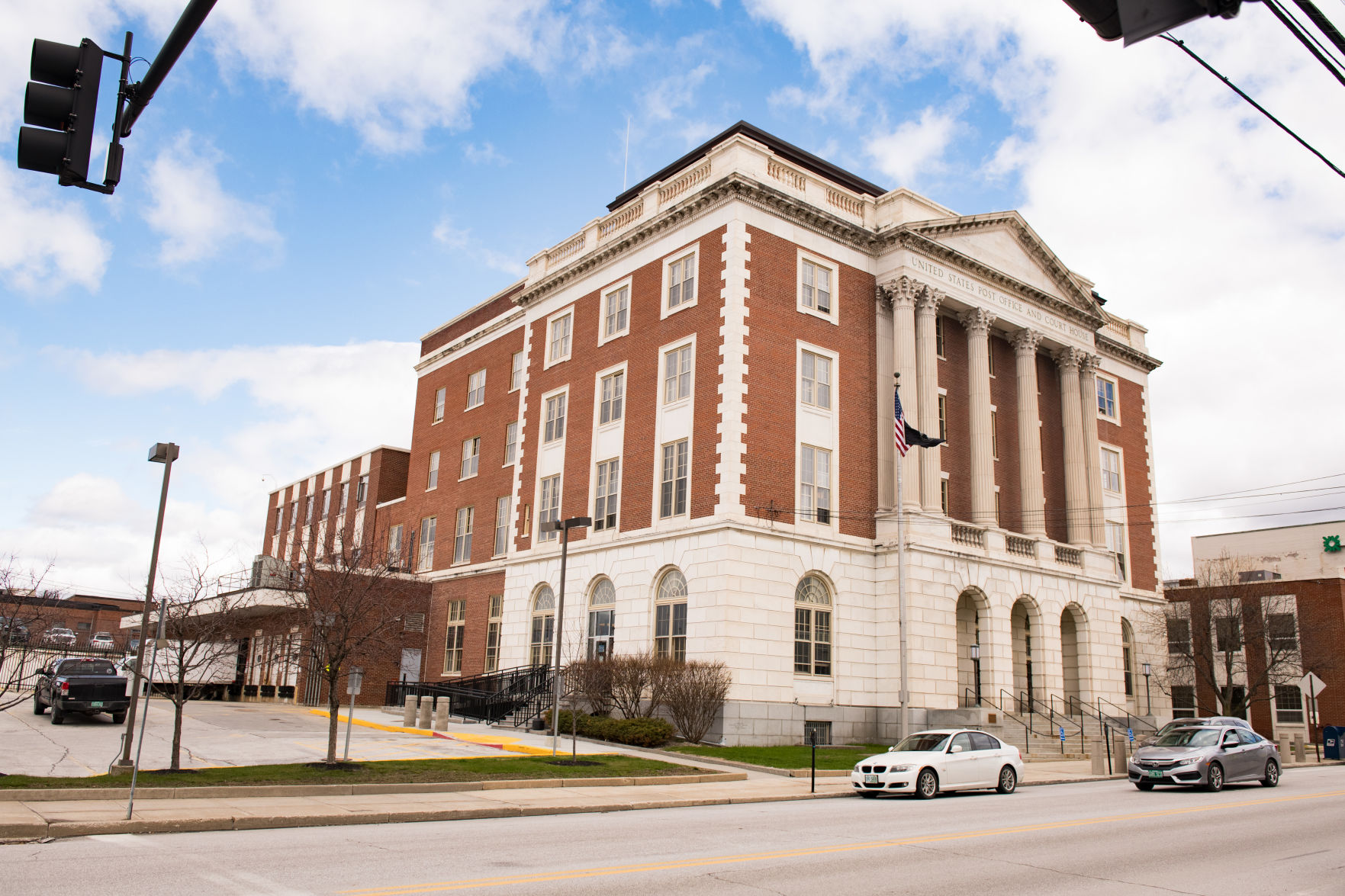 Rutland City Post Office and United States Federal Court building.
(Robert Layman / Staff Photo)
One of two Nigerians who admitted to being part of a conspiracy to steal personal information from Vermont state employees and other U.S. residents was sentenced Tuesday in Rutland federal court to time served, or 14 months in jail. Osariemen Isibor, 32, pleaded guilty in U.S. District Court in March to conspiracy to commit wire fraud. Another man, Eneye Dania, 31, also pleaded guilty in March to being part of the same conspiracy.
Last week, Dania was sentenced to serve 17 months in jail. Dania has been held in jail for about 14 months. While Isibor's prison sentence on the charge is complete and Dania's will be soon, neither is expected to be released. Instead, both are expected to be turned over to the custody of Immigration and Customs Enforcement before being deported to Nigeria.
According to court records, the goal of the conspiracy was "fooling United States residents … into sending the logon information they used to access their IRS form W-2 data from their employer's website to another website designed to look like their employer's human resources page but actually operated by the conspiracy to collect this data." Once people entered their information into the fake website, the conspirators attempted to trick the IRS into sending tax refunds to the conspirators, but prosecutors said fraud detection controls put in place by the IRS "caused most, if not all, such fraudulent tax returns to be rejected."
There was no restitution order during Tuesday's hearing. Judge Geoffrey Crawford told Isibor that he wouldn't be ordering any post-sentence supervision because Isibor is expected to be in Nigeria. Attorney Paul Volk, who represented Isibor, and Assistant U.S. Attorney Michael Drescher said they were in agreement in recommending a sentence of time served.
The state had raised one issue about the sentence ahead of the hearing. In the case of Isibor and Danila, the state argued the conspiracy had obtained Social Security numbers that could be used as authentication information, which could be used to enhance the potential sentence. However, Crawford rejected the argument in the Danila case, and Drescher said he would accept Crawford's decision on Tuesday rather than make the same argument he made last week.
Crawford announced at the beginning of the hearing that he would accept the recommendation. Volk said in light of Crawford's decision, he didn't have much to add but said his client, Isabor, before the federal charge, had led a "law-abiding and even exemplary life." "He certainly learned quite a lesson. I think he didn't quite grasp the seriousness of his actions," Volk said. The arrest had a "profound impact," Volk said. Isibor had been a student at Northern Illinois University before his arrest. Volk said he lost a teaching position and his student visa. He described Isibor as "one of the least criminal criminal defendants I've ever represented."
Given a chance to address the court directly, Isibor began to cry. He said he was sorry and wanted to get back to his family. Crawford said Isibor "learned a hard lesson but an important one." "You're a young man. I know it doesn't feel like it right now, but you have a bright future," he said. Crawford said he was confident that Isibor would used his "obvious intelligence and skills with a computer to positive use."
---
Tags: Nigerian, phishing, scam, Eneye Dania, Osariemen Isibor, wire fraud tax fraud, IRS
Back to Articles
---