The Indian Express - 19-02-06
Click here for original article Back to Articles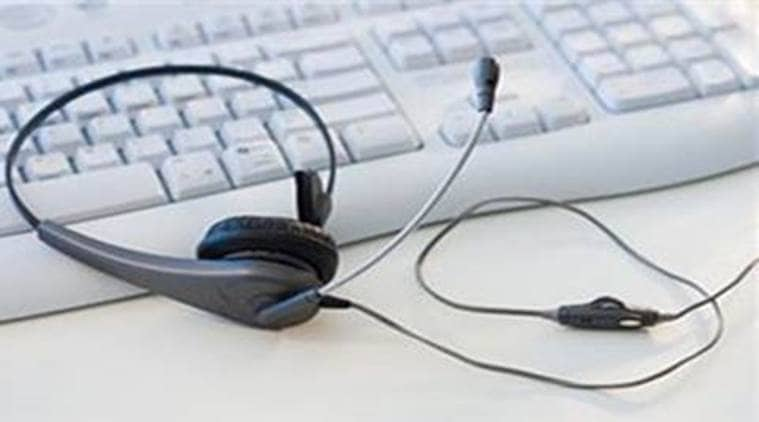 Tech Support Scam: Fake call centre in Mumbai cheating US nationals busted
The Mumbai Crime Branch has busted a fake call centre operating inthe city that had allegedly been cheating US nationals in a "Tech Support Scam" for the past six months.
The Crime Branch arrested David Alfonso (22), alleged to be the brain behind the racket, and his technical help Sandeep Yadav. They are on the lookout for Alfonso's girlfriend Aarti Saxena, along with a manager and a vendor, who are on the run.
Joint Commissioner of Police (Crime), Ashutosh Dumbhre, got a tip-off about the bogus call centre in Andheri (west). Accordingly, Deputy Commissioner of Police Akbar Pathan formed a team from Unit 9 of the Mumbai Crime Branch that raided M/s Xfinity call centre that was operating on SV road in Andheri (west). The search carried out by a team of officers, including assistant police inspectors Irfan Shaikh and Sharad Darade, found around 39 people working with computers in the 50-seat call centre.
The police found that the callers had illegally procured data of US nationals and were making Voice over Internet Protocol (VoIP) calls to them.
"They were running what is called a tech support scam where fraudsters called up people or send them pop-ups online, alerting them that their computers have been infected by a virus or malware. They then ask the US nationals to give them remote access to their computers and pretend to remove the malware or virus," Shaikh said.
The fraudsters had named the call centre Xfinity after a US-based entertainment website so that people trust them easily.
The callers would then run some softwares on the computers and later ask the US nationals to make payments. They would also sell a year-long subscription policy for 5,000 USD to them.
"On a daily basis, they made 150-200 calls and we suspect that they made Rs 15-20 lakh per month. This call centre had been operating for the past several months," an officer said. An officer who probed the case said that so far, it seems that Alfonso, a Kalina resident, was the mastermind of the racket. "While he comes from a humble background — his father in an autorickshaw driver — he managed to make so much money through this fraudulent call centre that he recently gifted a Jaguar to Saxena," Shaikh said.
"Alfonso had been working in call centres after passing Class X. Around seven months ago, using the call centre experience that he had, Alfonso, along with his girlfriend Aarti Saxena, started the Andheri-based call centre. They procured data of US nationals illegally and hired people to make fraudulent calls to them," an officer said.
"We have arrested Alfonso and Yadav and we are on the lookout for three others, including Saxena," an officer said.
An officer said the call centre was divided into two parts – one was 40-seater from where calls were made to US nationals telling them that there was some malware or virus in their computers and another was 10-seater from where victims were told there were software issues with their computers. "We will be producing the accused in the court tomorrow and further details about the scam will come to light during custodial interrogation," he said.
---
Tags: Tech support scam, call center, call centre, VOIP, Mumbai, David Alfonso, Aarti Saxena, Sandeep Yadav, Xfinity, malware, virus
Back to Articles
---